Know-how & Excellence
When art meets Luxury
The story of Fleur de Lys® continues in 2008 when two enthusiasts of art and beauty decided to wholeheartedly engage in preserving an ancestral craftsmanship that connects humans and horses through the creation of exceptional saddles.
Guided by an unwavering passion for well-executed work and artisanal quality, these leather lovers pay meticulous attention to every detail, constantly pursuing refinement. Elevated to the highest level, Fleur de Lys® has become an essential reference in the world of equestrian sports.
Welcome to Fleur de Lys® - Discover the Pompadour® saddle - A new dimension of equestrian sport 
""Excellence in Craftsmanship to revolutionize equestrian sports...".."
Emmanuel Higuet
Master Saddler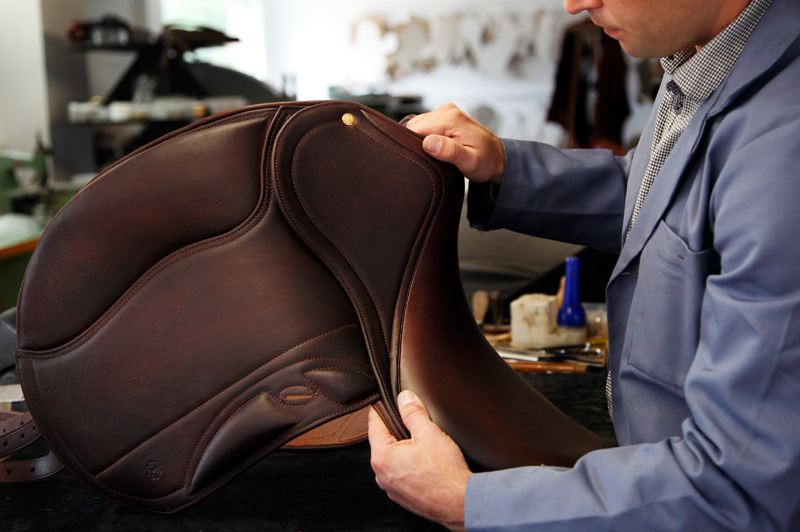 Exceptional Products
Made in France
At Fleur de Lys®, we place paramount importance on our environmental footprint, crafting our products exclusively in our workshop in POMPADOUR, France, using only premium materials sourced from local environmentally-conscious businesses, thereby preserving the richness of our heritage.
We are deeply proud to perpetuate the excellence of French craftsmanship, where each creation is a result of unique expertise. As a certified "Entreprise du Patrimoine Vivant" (Living Heritage Company), a mark of quality and excellence, we are committed to sustainable development and the preservation of our planet.
Step into the world of Fleur de Lys® - Discover the Excellence of French Craftsmanship
"Exceptional products to preserve our heritage..."
Isabella Albihn
Master Saddler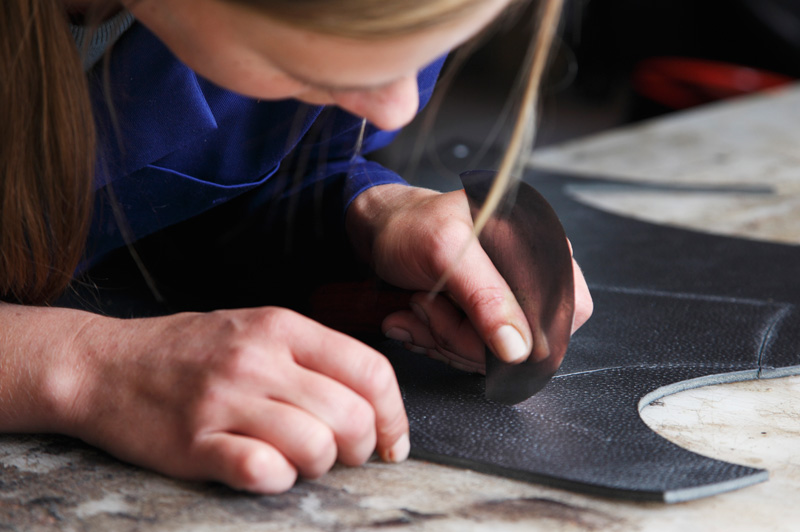 Confort & Performance
A Total Commitment to Equine Well-being
We are dedicated to preserving the special bond between horses and their riders. In partnership with high-level riders and equine health professionals, we design exceptional products with a paramount goal: to preserve your horse and its well-being while offering sports elegance and performance. Our commitment to comfort and performance guides each of our creations.
Dare Fleur de Lys® - A world of equestrian excellence within your reach
"We provide you with top-notch products within the best timeframes..."
Emmanuel Higuet
Master Saddler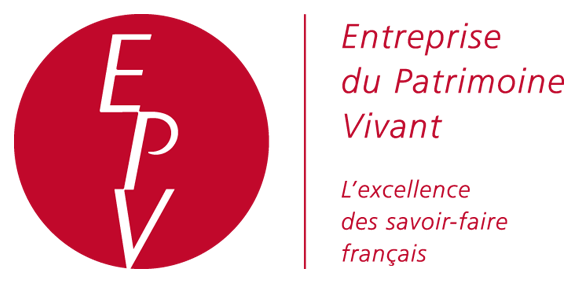 We sincerely thank all our clients and partners for their trust and support. At Fleur de Lys®, artisanal excellence and a passion for horses are at the heart of our expertise.
Step into the world of Fleur de Lys® and immerse yourself in the refined realm where French craftsmanship meets sports elegance and equestrian performance.
Fleur de Lys® - where art is born from exception.